Easy Lemon Cheesecake
6 servings, ready in 3 hours and 50 minutes
This classic Easy Lemon Cheesecake is a sweet and culinary wonder. Enjoy this tasty recipe with the Sweetness of SPLENDA® Stevia Crystal!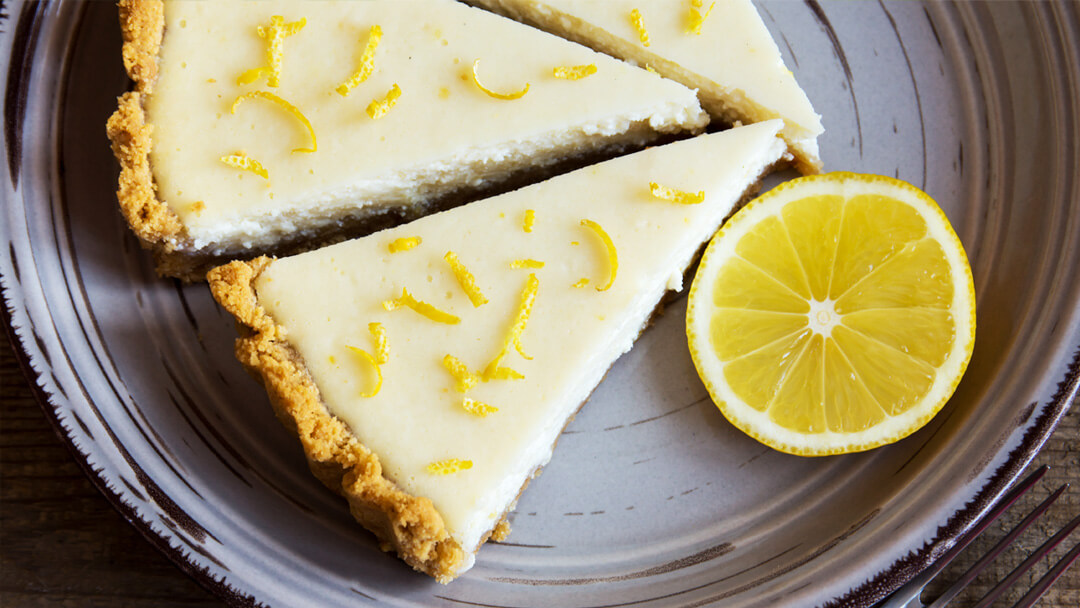 Serves: 6
Preparation time: 30 minutes
Cooking time: 20 minutes plus 3 hours chilling time
Method
Preheat the oven to 210°C.
Grease a tin with removable sides and line the base with baking parchment.
Base
Finely crush the biscuits and leave aside.
In a bowl, lightly beat the butter with lemon zest and SPLENDA® Stevia Crystal.
Add the crushed biscuits and mix well.
Turn this mixture into the tin and press down to form an even layer on the base.
Bake for 15 minutes.
Leave to cool completely.
Filling
Soak the 5 gelatine leaves in a bowl of cold water.
Meanwhile, separate the egg yolks and egg whites.
Whisk the egg yolks with the fromage frais, SPLENDA® Stevia Crystal and lemon zest.
Gently heat the creme fraiche.
Remove the gelatine leaves and squeeze out any excess water.
Remove the crème fraiche from the heat and stir in the gelatine until completely dissolved.
Whisk into the fromage frais mixture.
Leave to cool.
Whisk the egg whites with the salt until stiff peaks are formed.
Carefully fold into the cooled mixture.
Spoon the filling onto the biscuit base.
Chill in the fridge for 3 hours.
Carefully remove from the tin before serving.
Decorate with lemon zest.
Tip: For a strawberry cheesecake, replace lemon zest in the filling with 2 teaspoons of natural vanilla flavour, and add 150g cut strawberries. Before serving, decorate cheesecake with 200g strawberries, cut into slices.
Ingredients
- - - - - - - - - - - - - -
For base
- - - - - - - - - - - - - -
100g caramelised biscuits
50g light butter, melted
Zest of ½ a lemon, grated
1 level tbsp SPLENDA® Stevia Crystal
- - - - - - - - - - - - - -
For filling
- - - - - - - - - - - - - -
5 gelatine leaves
225g of fat free fromage frais
2 eggs, separated
8 level tbsp SPLENDA® Stevia Crystal
Zest of 2 lemons, finely grated
200ml light crème fraiche (15% fat)
A pinch of salt
- - - - - - - - - - - - - -
For decoration
- - - - - - - - - - - - - -
Zest of 1 lemon, roughly grated