Nutty Banana Bread
12 servings, ready in 1 hour and 20 minutes
Learn now how to make Nutty Banana Bread! This delightful recipe is surprisingly easy to make with our step-by-step instructions. Try it now with SPLENDA® Stevia Crystal!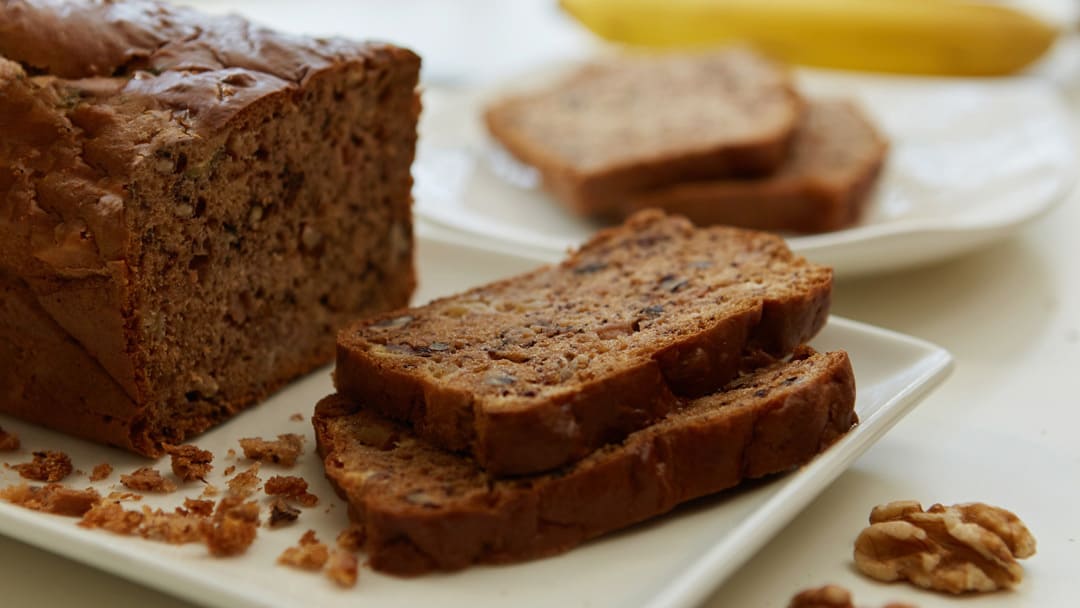 Preparation time: 20 minutes
Cooking time: 1 hour
Method
Preheat oven to 165°C. Spray one 9 × 5 inch loaf pan with non-stick spray coating.
In a large bowl, blend together the eggs, buttermilk, applesauce, and bananas.
In separate bowl, sift together the SPLENDA® Stevia Crystal, flour, baking soda, and salt.
Mix dry ingredients into banana mixture then stir in pecans.
Spread batter into prepared pan.
Bake 1 hour, or until a cake tester inserted in the center comes out clean.
Ingredients
2 eggs, lightly beaten
80ml buttermilk
120g applesauce
300g mashed bananas
24g SPLENDA® Stevia Crystal
210g all-purpose flour
1½ tsp baking soda
½ tsp salt
60g chopped pecans