Soy-Marinated Chicken Breast with Grilled Asparagus
4 servings, ready in 7 hours and 34 minutes
Learn now how to make Soy-Marinated Chicken Breast with Grilled Asparagus! This delightful recipe is surprisingly easy to make with our step-by-step instructions. Try it now with SPLENDA® Stevia Crystal!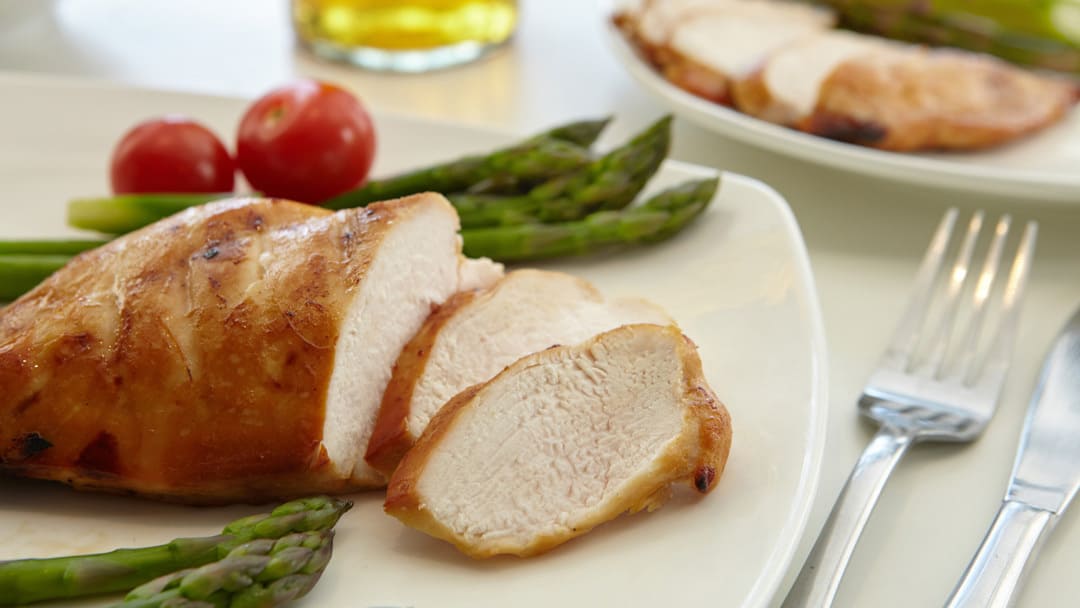 Preparation time: 15 minutes plus 7 hours marinade time
Cooking time: 19 minutes
Method
Combine all marinade ingredients in a medium bowl. Stir well. Add chicken breasts and marinate in the refrigerator for seven hours or overnight.
Remove chicken breasts from marinade. Discard marinade. Grill chicken 10 - 15 minutes or until thoroughly cooked.
Grill asparagus 3 - 4 minutes or until crisp-tender.
Ingredients
4 boneless skinless chicken breasts
20 asparagus spears, trimmed
- - - - - - - - - - - - - -
For the marinade
- - - - - - - - - - - - - -
½ cup SPLENDA® Stevia Crystal
375 ml light soy sauce
125 ml sesame oil
10 garlic cloves, crushed
½ cup fresh ginger, chopped
½ cup lemongrass, chopped
2 medium green onions, chopped