Almond Lemon Curd Loaf
10 servings, ready in 45 minutes
A fantastic fresh and sweet sugar-free Almond Lemon Curd Loaf recipe, topped with golden toasted almonds, made with Splenda® Stevia Crystal.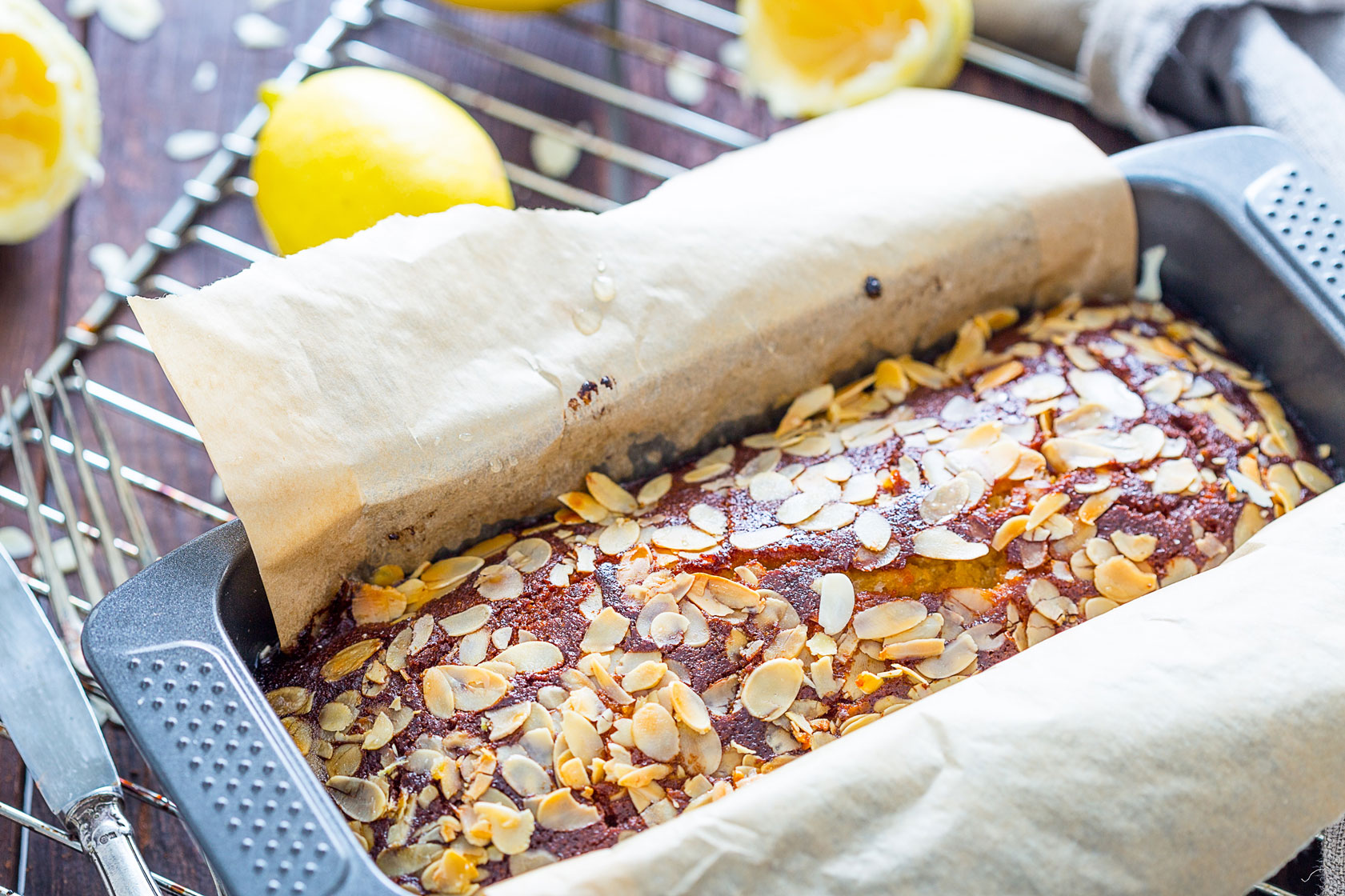 Instructions:
Preparation time: 45min
Baking time: 40 min
For the lemon curd:
Add lemon juice, Splenda® Stevia, eggs, and cornflour to a small heavy-based saucepan.
Whisk over medium heat till Splenda® Stevia dissolves in approximately 3 minutes.
Whisk until small bubbles appear on the surface (do not boil) and immediately remove the pan from heat and whisk in zest and butter till melted.
Make sure that the curd has thickened, if not, keep on boiling on low heat while stirring.
Pour into a bowl and refrigerate until it thickens.
For the cake:
Butter and flour a 22 cm springform pan and preheat the oven to 175 degrees Celsius.
With a mixer or hand mixer cream butter and Splenda® Stevia together till light and fluffy.
Add the flour, baking powder, and salt and add to creamed butter and Splenda® Stevia, stirring till combined.
In a separate bowl whisk eggs until they are foamy add the almond flour and mix well.
Add the mix together with the mixed butter and add the rest of the dry ingredients.
Batter into a springform pan using a spatula and smooth batter.
Spoon the lemon curd around the perimeter of the batter.
Put 3 to 4 tablespoons of curd into the center of the batter, sprinkle almonds evenly over the curd.
Place in the middle of the oven for 35 - 40 minutes till almonds are golden.
Remove cake from oven and allow to cool.
Ingredients
For the lemon curd:
------------------------------------------
100ml Lemon juice
1 tbsp finely grated Lemon zest
3 Eggs, lightly whisked
120g Splenda® Stevia Crystal
2 tsp Corn flour (cornstarch) (7g)
90g Butter
For the cake:
------------------------------------------
130g Butter, softened at room temperature
120g plain Flour
100g Splenda® Stevia Crystal
1/2 tsp Salt
3 Eggs
1 tsp Baking powder
50g ground Almonds (almond flour)
6 tbsp flaked Almonds
Nutrition information
| | |
| --- | --- |
| | per serving |