Apple Cinnamon Cake
8 servings, ready in 1 hour
Discover this easy, delicious & all-star recipe from the SPLENDA® Brand! This Apple Cinnamon Cake brings life into your kitchen, try it now with SPLENDA® Stevia Crystal!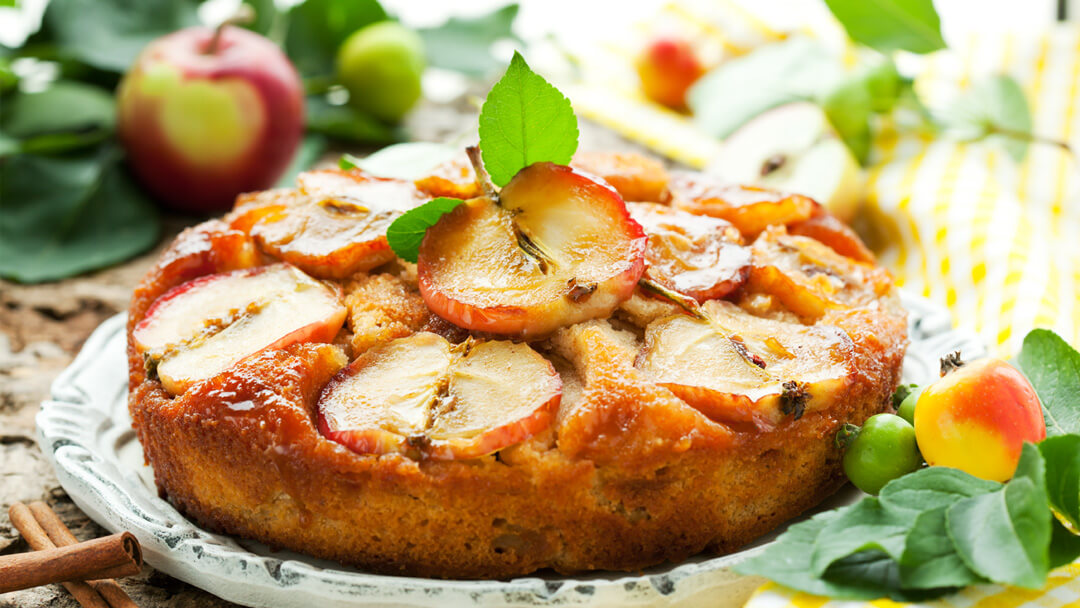 Serves: 8
Preparation time: 20 minutes
Cooking time: 40 minutes
Method
Preheat the oven to 200°C.
Sift the flour into a bowl.
Add SPLENDA® Stevia Crystal, the baking powder and cinnamon into the flour and mix.
Make a well in the middle of the dry ingredients and add the eggs and the milk.
Whisk and add in the melted butter.
Peel and core the apples and remove the seeds.
Cut them into large slices.
Add the apple slices to the mixture and fold in gently.
Grease a cake tin (around 23cm tin) with the knob of margarine.
Pour the mixture into the tin.
Bake in the oven for 35 minutes.
Turn out onto to cooling rack.
Leave to cool and serve.
Tip: Start by preparing the batter, in order to leave it aside while you peel the apples. You can replace the apples with pears and the cinnamon with ground ginger.
Ingredients
100g plain flour
1 heaped tbsp SPLENDA® Stevia Crystal
1 level tsp ground cinnamon
6g baking powder
3 eggs
3 level tbsp skimmed milk
75g light butter, melted
1kg apples
1 knob of margarine, for greasing