Carrot Apple Muffins
18 servings, ready in 1 hour
These Carrot Apple Muffins are great for breakfast or just a snack in the afternoon with a cup of coffee or tea with Splenda. This recipe can hold you in the kitchen for a while but it's worth the wait.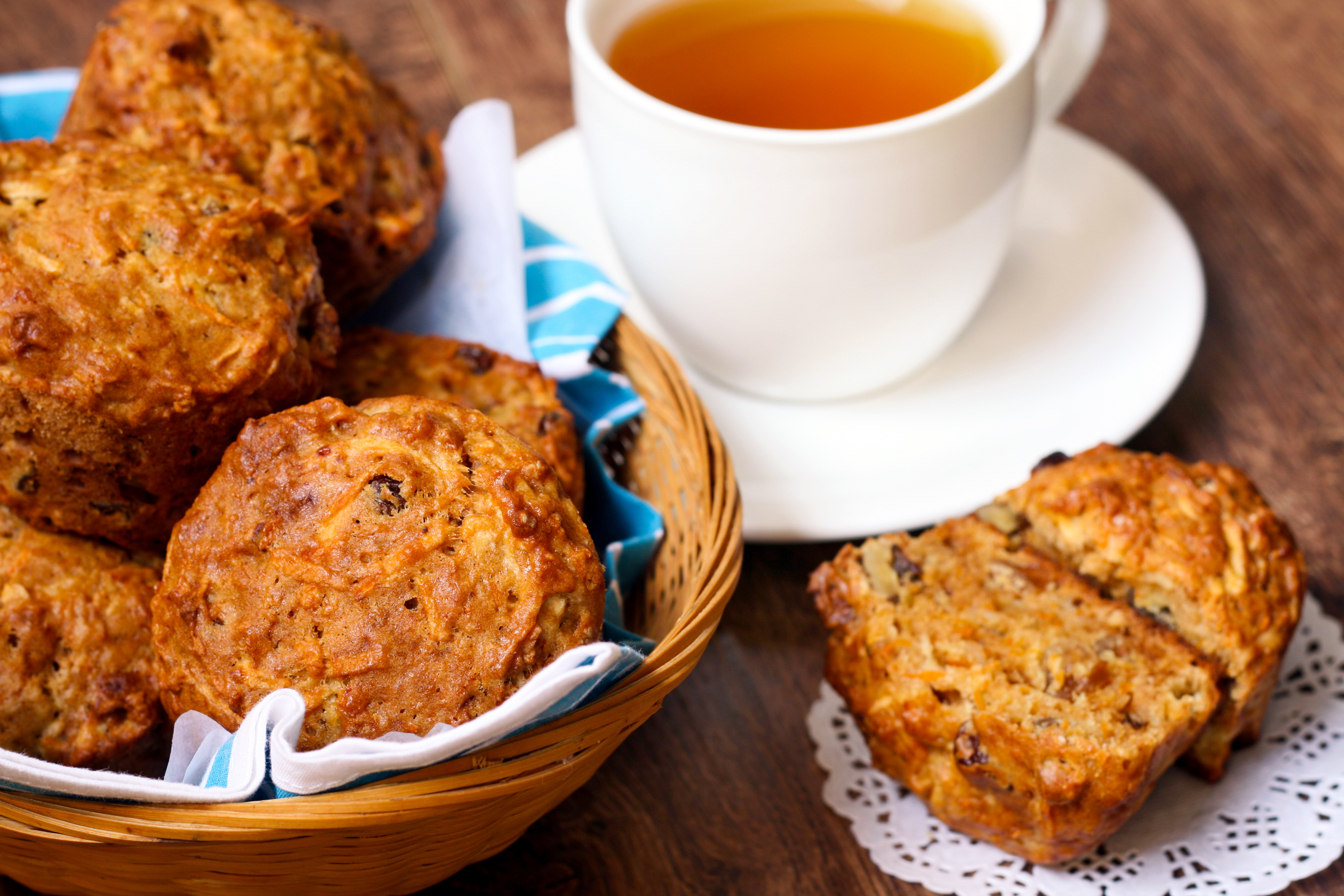 Preparation time: 30 minutes
Cooking time: 30 minutes
Method
Preheat oven to 180 C. Place paper baking cups in muffin pans and coat with vegetable cooking spray.
Combine flour, baking powder, soda, salt, cinnamon and ginger; set aside.
Combine baby food carrots, milk and pineapple juice in small bowl; set aside.
Beat eggs and SPLENDA® Stevia Crystal at high speed with an electric mixer for 5 minutes. Reduce speed to medium; add oil and vanilla; beating until blended, about 1 minute. Add flour mixture alternately with milk mixture, beginning and ending with flour mixture. Beat at low speed, just until blended after each addition.
Gently stir in the remaining carrots, apples, coconut and walnuts. Spoon mixture into prepared muffin pans; filling 3/4 full.
Bake 30 to 35 minutes or until cake tester inserted in center comes out clean. Remove from pans immediately and cool on wire rack.
Ingredients
192 g all-purpose flour
1 1/4 teaspoons baking powder
1/2 teaspoon baking soda
1/4 teaspoon salt
1 1/4 teaspoons ground cinnamon
1/8 teaspoon ground ginger
115 g baby food carrots
80 ml low-fat milk
60 ml unsweetened pineapple juice
2 large eggs
200 g Splenda Stevia Crystal
80 ml canola oil
1 teaspoon vanilla extract
25 g grated carrot
60 g finely chopped apple
40 g flaked coconut
65 g chopped walnuts