Fruit Pancakes
4 servings, ready in 15 minutes
This classic Fruit Pancakes is a sweet and culinary wonder. Enjoy this tasty recipe with the Sweetness of SPLENDA® Stevia Crystal!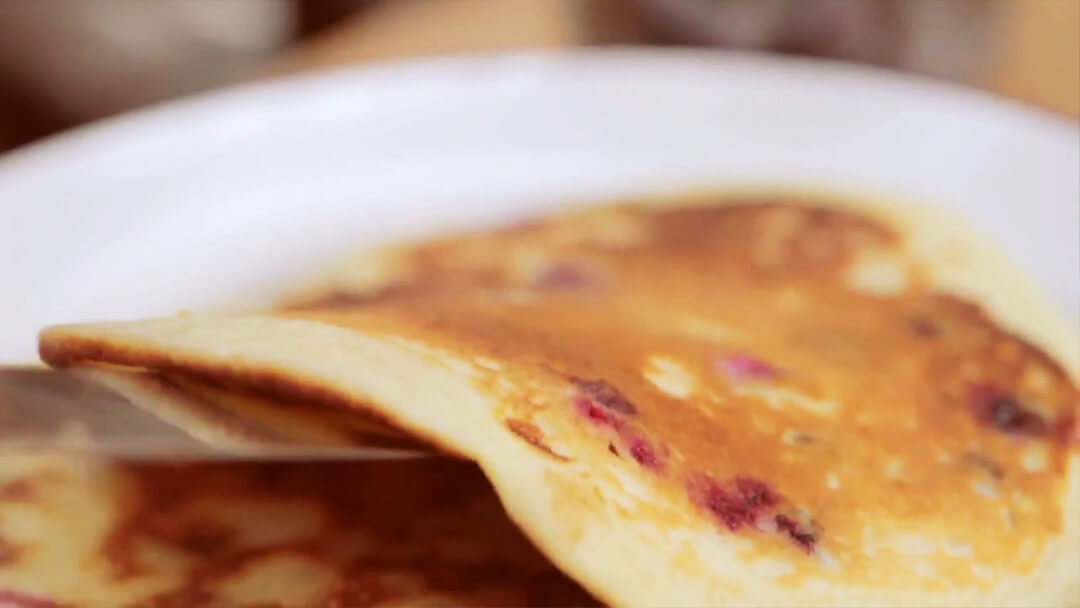 Preparation time: 10 minutes
Cooking time: 5 minutes
Method
Melt the butter in a small saucepan over a gentle heat. Add the milk and pour the mixture over 2 egg yolks, stirring well.
Put the flour, baking powder and 1 tablespoon of SPLENDA® Stevia Crystal in a large bowl. Add the milk mixture and whisk well to make a smooth batter. Stir in the blueberries.
Whisk the egg whites until they form firm peaks, spoon over the batter. Using a large metal spoon, gently stir into the batter until well mixed.
Fry in a pan with a little oil until golden, sprinkle the finished pancakes with the SPLENDA® Stevia Crystal and serve topped with a dollop of Greek yoghurt.
Ingredients
125g unsalted butter
100ml milk
2 egg yolks
100g plain flour
125g fresh blueberries
A little oil for frying
200ml Greek yoghurt (optional)
1 tsp baking powder
2 tbsp SPLENDA® Stevia Crystal
Nutrition information
| | |
| --- | --- |
| | per serving |