Kiwi Blueberry Smoothie
2 servings, ready in 5 minutes
Enjoy this quick & easy Kiwi Blueberry Smoothie recipe from the SPLENDA® Brand. This simple, make ahead recipe is established with just a few steps! Try it now with SPLENDA® Stevia Crystal!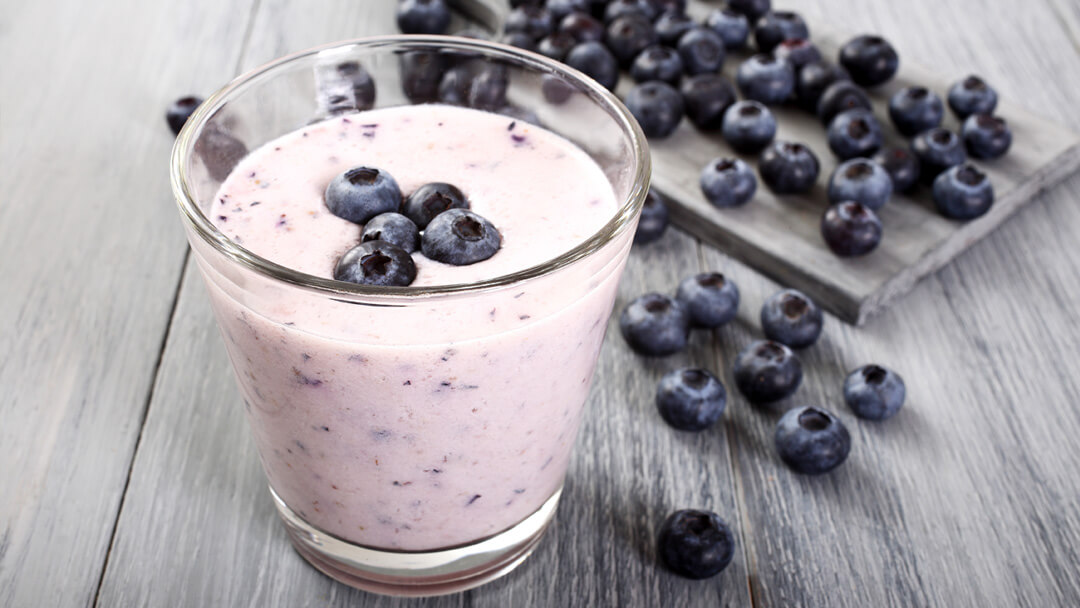 Serves: 2
Preparation time: 5 minutes
Cooking time: no cooking required
Method
Peel and roughly chop the kiwi. Place in a blender or food processor with the blueberries, yogurt and SPLENDA® Stevia Crystal and blitz until smooth.
Taste adding more SPLENDA® Stevia Crystal accordingly and serve decorated with the reserved blueberries.
*Diabetes Friendly Recipes contain < 10% of total calories from saturated fat, and no more than 40 grams of carbohydrate per serving.
Ingredients
2 kiwis
150g blueberries, 10 reserved as decoration
2 tbsp low fat natural yogurt
1 tbsp SPLENDA® Stevia Crystal