Mini Eggs brownie
16 servings, ready in 40 minutes
Delicious no-added-sugar Easter brownies made with SPLENDA® Stevia Crystal.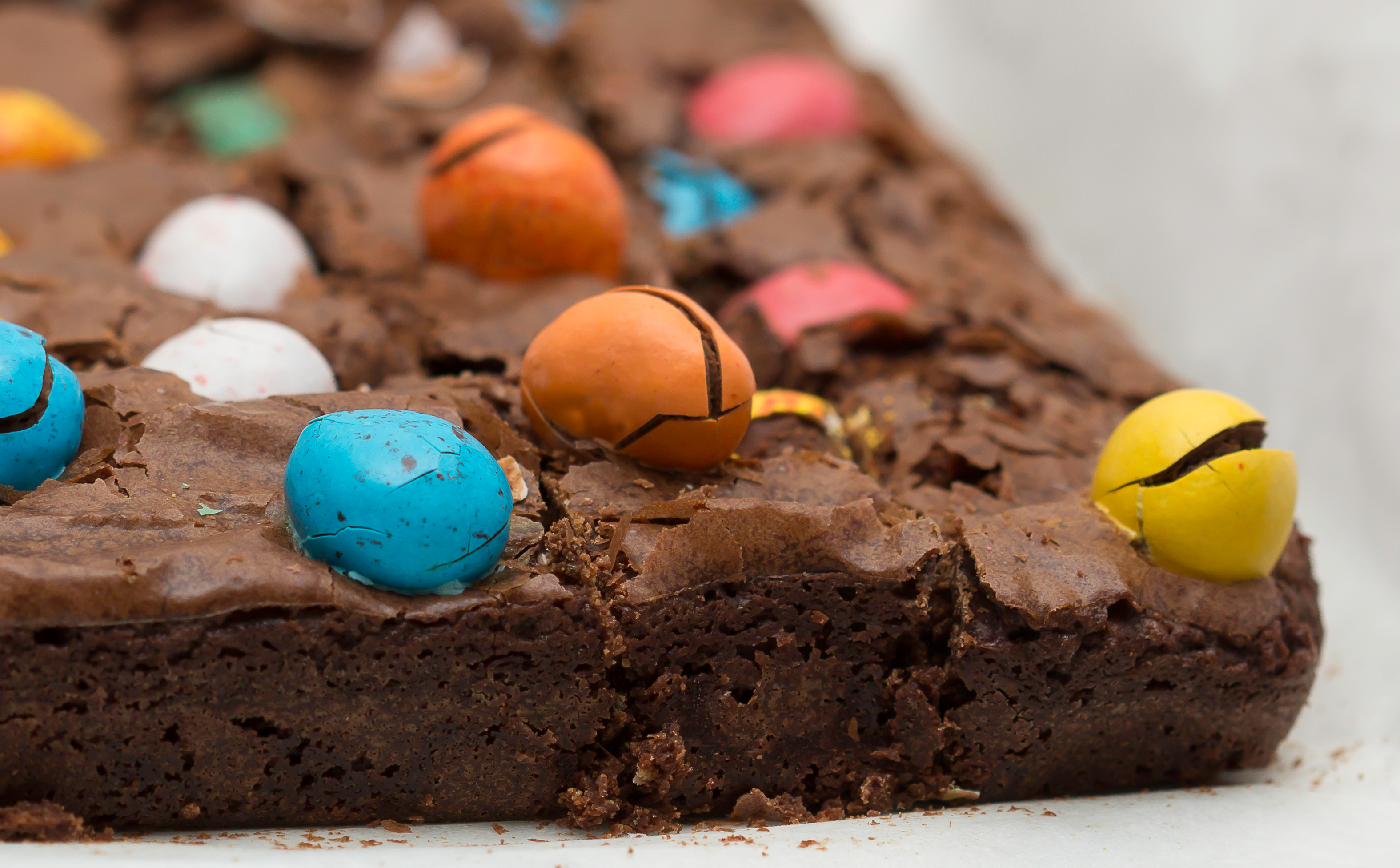 Serves: 16
Preparation time: 40 minutes
Method
Preheat your oven to 180C. Line a 20x20cm baking pan with parchment paper.
In a bowl mix butter and dark chocolate. Microwave for 30 seconds.
Combine the dry ingredients: almond flour, Splenda Stevia, dark cocoa powder, baking powder.
In a large mixing bowl, crack the eggs and beat with a mixer until frothy. Add vanilla extract, the butter and chocolate mixture and continue mixing.
Slowly mix in the dry ingredients, until you get a brownie batter consistency.
Transfer the batter to the baking pan, then add the Mini Eggs over the top of the brownies and bake for 15-20 minutes. You'll want to check the brownies from minute 15 to make sure you aren't overbaking them.
Insert a skewer in the centre of the brownie, it has to be slightly moist when touching.
Let cool; cut into squares.
Ingredients
48 g almond flour
3 eggs, at room temperature
10 tbsp unsalted butter, softened
30 g dark cocoa powder
50 g dark chocolate (baking bar or morsels)
115 g SPLENDA® Stevia Crystal
1/2 tsp baking powder
1 tsp vanilla extract
100 g Mini chocolate eggs