Orange & Grapefruit Salad with Mango Coulis
2 servings, ready in 10 minutes
Enjoy this quick & easy Orange & Grapefruit Salad recipe from the SPLENDA® Brand. This simple, make ahead recipe is established with just a few steps! Try it now with SPLENDA® Stevia Crystal!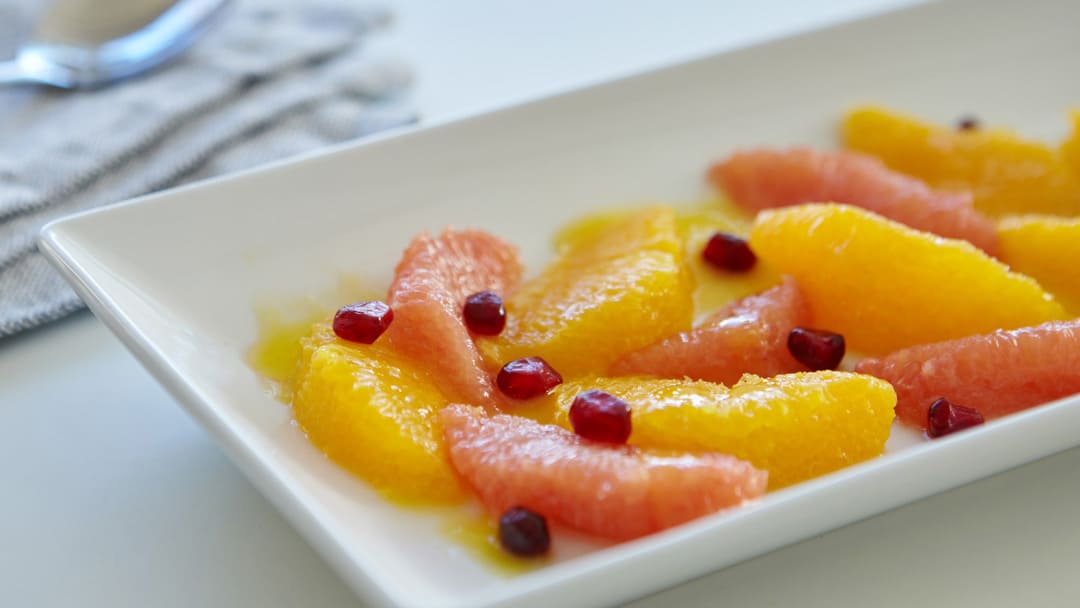 Serves: 2
Preparation time: 10 minutes
Cooking time: no cooking required
Method
Use a serrated knife to cut away the skin and pith from the oranges and grapefruit. Holding the fruit over a bowl to catch any juice, segment the oranges and grapefruit. Divide the segments between 2 serving plates.
Place the mango chunks in a liquidiser and pulse until pureed. Stir in the SPLENDA® Stevia Crystal and lime juice. Sieve to remove any fibrous strands. Drizzle the puree over the fruit, decorate with pomegranate seeds and serve.
Ingredients
2 oranges
1 grapefruit
½ ripe mango, peeled and chopped
1 tbsp SPLENDA® Stevia Crystal
Juice 1 small lime
20 pomegranate seeds to decorate