Scotch Pancakes
4 servings, ready in 11 minutes
Discover this easy, delicious & all-star recipe from the SPLENDA® Brand! This Scotch Pancakes brings life into your kitchen, try it now with SPLENDA® Stevia Crystal!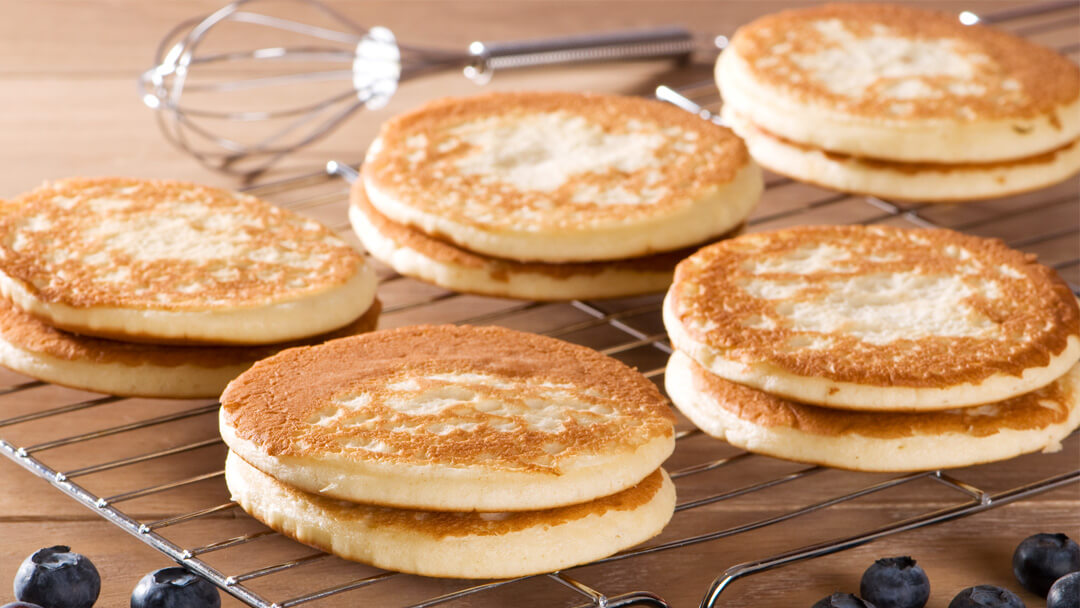 Serves: 4 (makes 12)
Preparation time: 10 minutes
Cooking time: 1-2 minutes
Method
Sift the flour into a bowl. Add the spread and rub it into the flour using your finger tips. Once the flour resembles breadcrumbs, stir in the SPLENDA® Stevia Crystal. Make a well in the middle of the flour and add the egg. Slowly stir the egg into the flour until it is too thick to mix. Add a little milk and mix to a smooth batter, gradually adding more milk.
Heat a griddle or non-stick frying pan until hot. Add tablespoonfuls of the batter (you will need to do this in batches). Cook the pancakes for 1-2 minutes or until bubbles rise to the surface and then flip to cook the other side. Keep warm until ready to serve.
Use a little of your favourite spread to serve.
Tip: Eat these pancakes fresh if possible, but if you have any left over, wrap in foil and reheat in a warm oven for about 10 minutes.
Tip: Why not serve with SPLENDA® Raspberry Jam.
Ingredients
110g self raising flour
25g 60% spread, chilled
1 tbsp SPLENDA® Stevia Crystal
1 egg
150ml skimmed milk
25g 60% spread