Strawberry Lime Granita
2 servings, ready in 5 minutes
A great sugar-free treat for everyone, this festive Strawberry Lime Granita, made with SPLENDA® Stevia Crystal is the ultimate crowd-pleaser.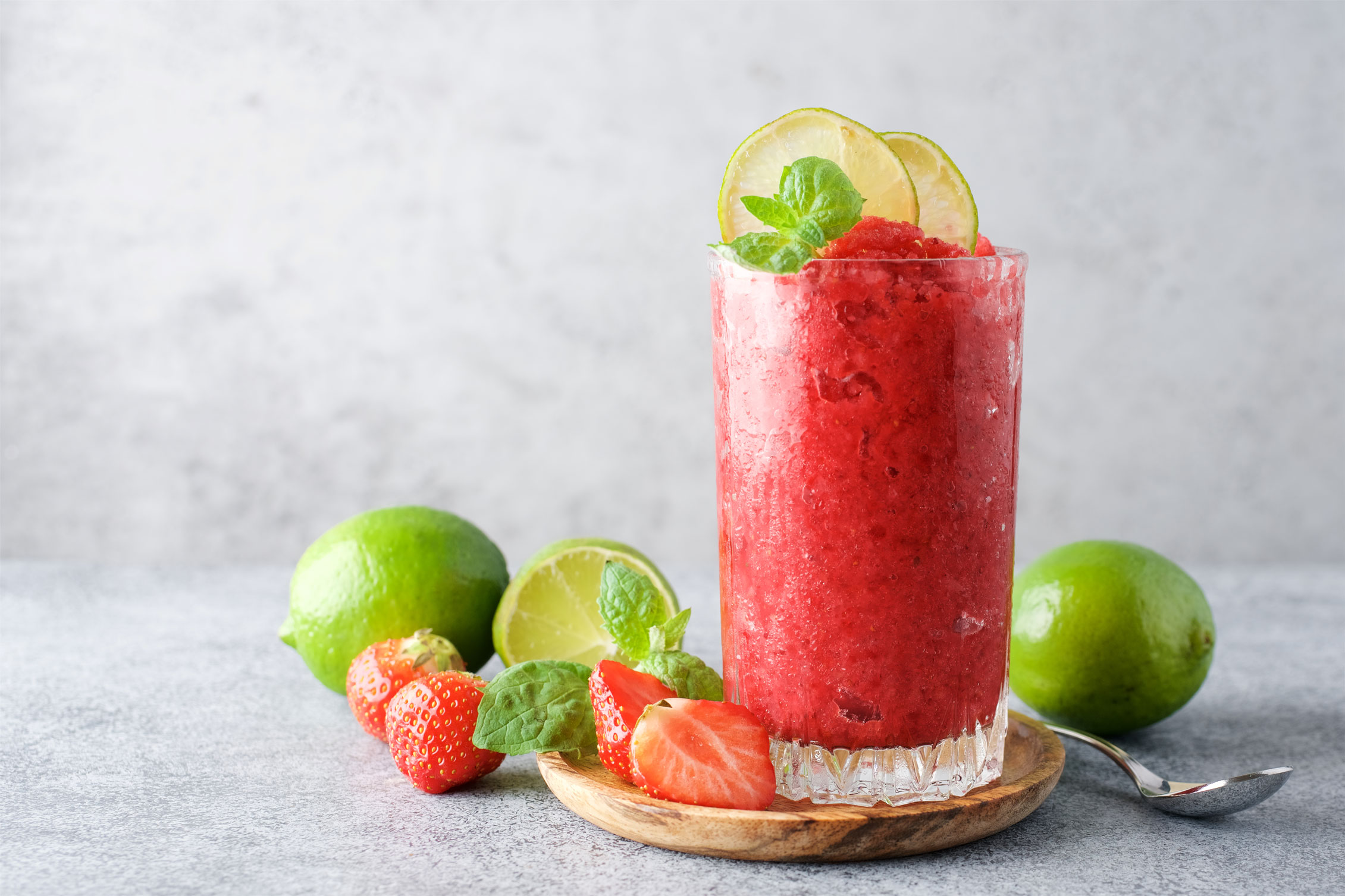 Preparation time: 5 minutes
Waiting time: 2.5hrs
Instructions:
Remove the calyx of the strawberries. Keep 4 strawberries aside for decoration.
Squeeze out one lime and mash the strawberries together with the lime juice, the lime peel and stevia, with a blender.
Put the mixture in a container and freeze for 2,5hrs. Make sure to stir every 30 minutes with a fork.
For the decoration, cut the lime into slices and use the remaining strawberries.
Ingredients
250g fresh Strawberries
2 Limes (1 lime for decoration, juice and some peel from the other lime)
50g SPLENDA® Stevia Crystal