Vanilla Cranberry Granola
32 servings, ready in 10 minutes
A delicious way to start the day for the whole family! This Vanilla Cranberry Granola made with Splenda® Stevia Crystal will not disappoint you.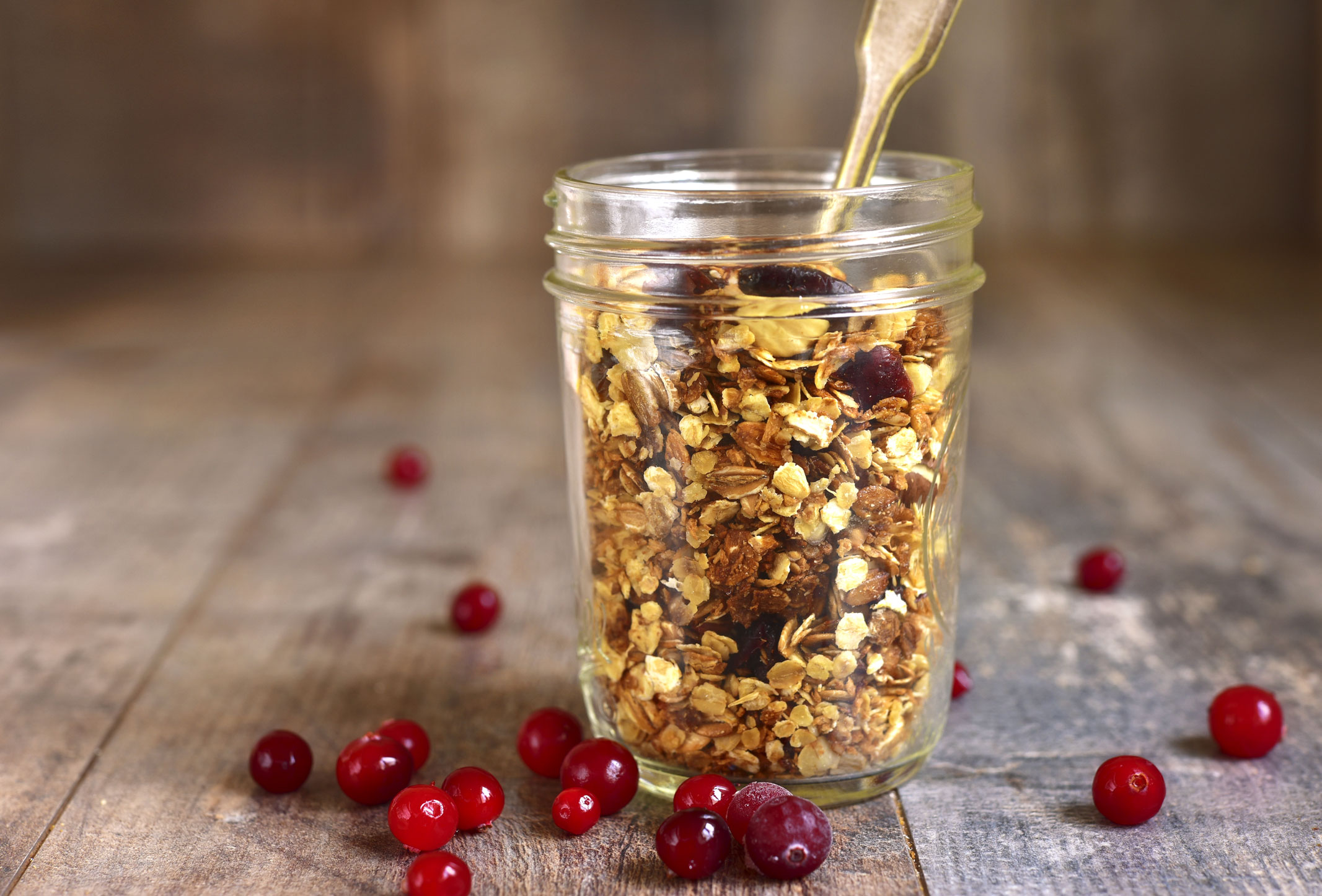 Instructions
Preheat oven to 150C°.
In a bowl, whisk water and Splenda Stevia Sweetener until sweetener is dissolved. Add avocado oil and vanilla extract and whisk until combined.
In another bowl, combine oats, coconut, sunflower seeds, flax seeds, chia seeds, and cinnamon. Add sweetener mixture and toss to thoroughly combine.
Spread evenly mixture on 2 rimmed baking sheets. Bake for 1 hour, stirring once halfway through baking time, or until golden. Let cool and mix in dried cranberries.
Ingredients
240 ml Water
60g Splenda® Stevia Crystal
150ml of Avocado oil or vegetable oil
1½ tablespoons Vanilla extract
360g of Oats (gluten-free, if desired)
130g Dried cranberries
50g Dried shredded unsweetened coconut
65g Sunflower seeds
75g Golden flax seeds
55g Chia seeds
1 tablespoon Ground cinnamon