We are SPLENDA<sup>®</sup> Stevia, sweet to meet you!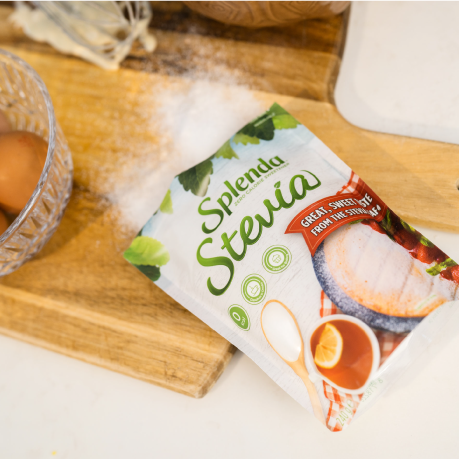 About SPLENDA® Stevia
SPLENDA® Stevia has unlocked the sweetness of stevia with no bitter aftertaste. Until now most stevia sweeteners have been made with a stevia extract called Rebaudioside A (Reb A), which can have a bitter aftertaste. By using a better tasting extract from the stevia leaf, Rebaudioside D (Reb D), SPLENDA® Stevia has found the perfect blend to capture the true sweet taste of stevia.
Grown throughout South America, Asia and other countries, Stevia plant leaves are harvested, dried and then steeped in water. This liquid is subjected to processing allowing the intense sweetening components, including Reb D extract, to be isolated, purified and dried.
Every time you choose SPLENDA® instead of sugar, you're making a simple step that can make a difference. That's because SPLENDA® has just a fraction of the calories of sugar for the same great taste.