EZ Baked Apples
6 servings, ready in 1 hour and 5 minutes
Discover this easy, delicious & all-star recipe from the SPLENDA® Brand! Try it now with SPLENDA® Stevia Crystal!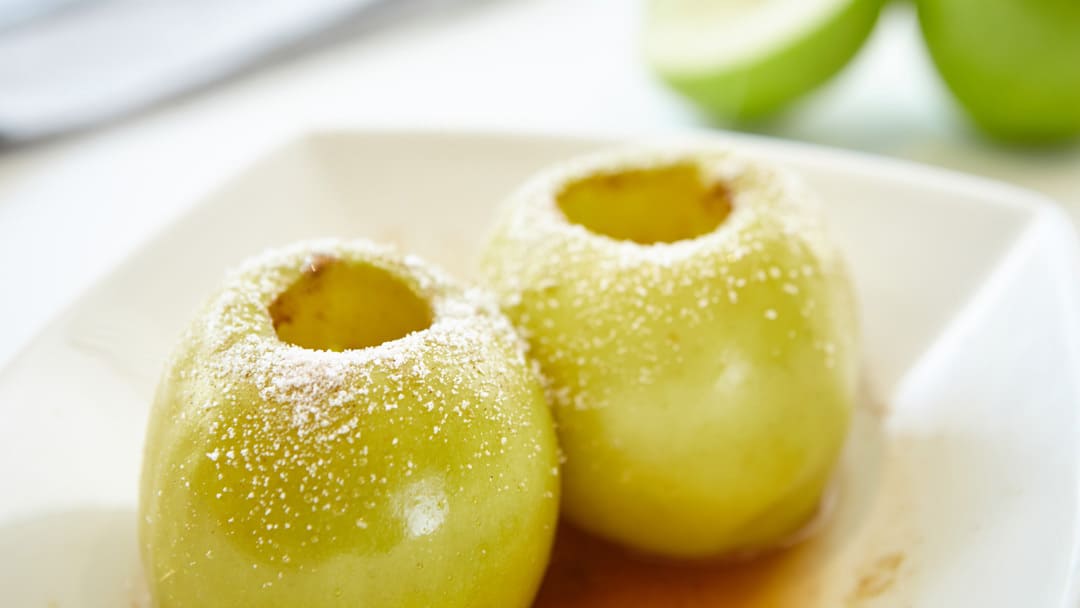 Preparation time: 15 minutes
Cooking time: 50 minutes
Method
Preheat oven to 180°C.
Wash apples and core using an apple corer. Place in a 9 × 13 inch baking pan.
Mix together SPLENDA® Stevia Crystal and cinnamon. Fill each apple with the mixture and then top each apple with a small dot of margarine. Cover with aluminium foil and bake in preheated oven 45 to 50 minutes or until slightly soft.
Ingredients
6 Granny Smith apples
24g SPLENDA® Stevia Crystal
1 tsp ground cinnamon
1 tbsp margarine