Oat Bran Pancakes
6 servings, ready in 20 minutes
Enjoy this classic Oat Bran Pancakes recipe made with SPLENDA® Stevia Crystal!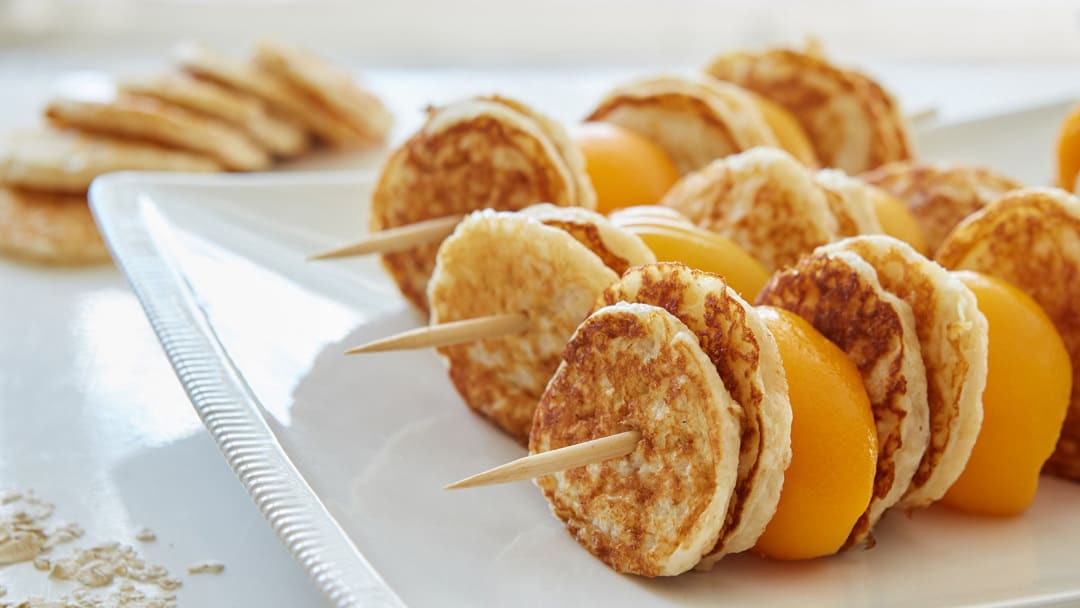 Preparation time: 10 minutes
Cooking time: 10 minutes
Method
Heat nonstick griddle or frying pan over medium to medium high heat.
Combine oat bran, flour, SPLENDA® Stevia Crystal, baking powder, baking soda and salt in a large bowl. Set aside.
whisk together buttermilk and egg substitute in a small bowl. Pour the egg mixture over dry ingredients. Stir together until ingredients are just blended and no large dry lumps appear.
Pour approximately ¼ cup pancake batter onto hot griddle. Cook pancakes until puffed, browned and slightly dry around the edges. Flip over and cook other side until golden brown.
Ingredients
80g oat bran hot cereal, uncooked
60g all-purpose flour
6g SPLENDA® Stevia Crystal
1 tsp baking powder
½ tsp baking soda
⅛ tsp salt
450ml buttermilk
60ml egg substitute