Granola
8 servings, ready in 25 minutes
Learn now how to make Granola! This delightful recipe is surprisingly easy to make with our step-by-step instructions. Try it now with SPLENDA® Stevia Crystal!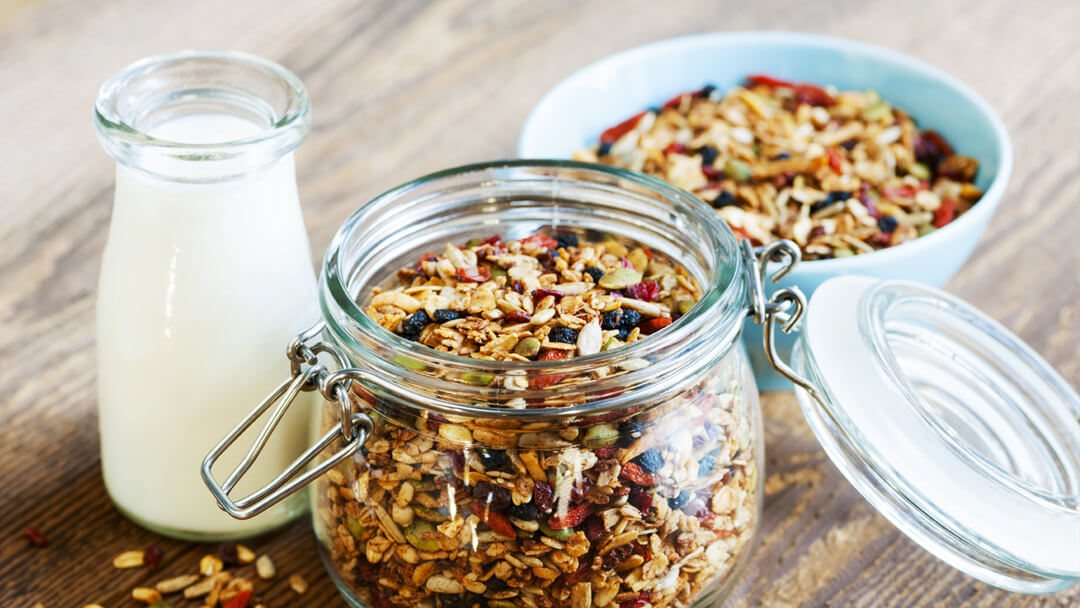 Preparation time: 10 minutes
Cooking time: 15 minutes
Method
Preheat the oven to 180°C. Mix the oats, seeds and nuts in a bowl. Stir together the lemon juice, SPLENDA® Stevia Crystal and honey and add to the dry ingredients mixing well. Spread evenly over a 24cm x 20cm (10 inch x 8 inch) baking sheet and bake for 10 minutes. Add the sultanas, mix well and bake for a further 3 - 5 minutes until golden. Leave to cool and store in an airtight container for up to 2 weeks.
Tip: Serve with natural yogurt and fresh fruit.
Ingredients
110g oats
1 tbsp unroasted pumpkin seeds
1 tbsp unroasted sunflower seeds
40g unroasted pistachios
40g unroasted chopped hazelnuts
Juice 1 lemon
2 tbsp SPLENDA® Stevia Crystal
1 tbsp honey
40g sultanas