Peach Ice Tea
10 servings, ready in 10 minutes
Looking after your summer body? This KETO friendly Peach Ice Tea made with SPLENDA® Stevia Crystal is the perfect treat, without having to feel bad!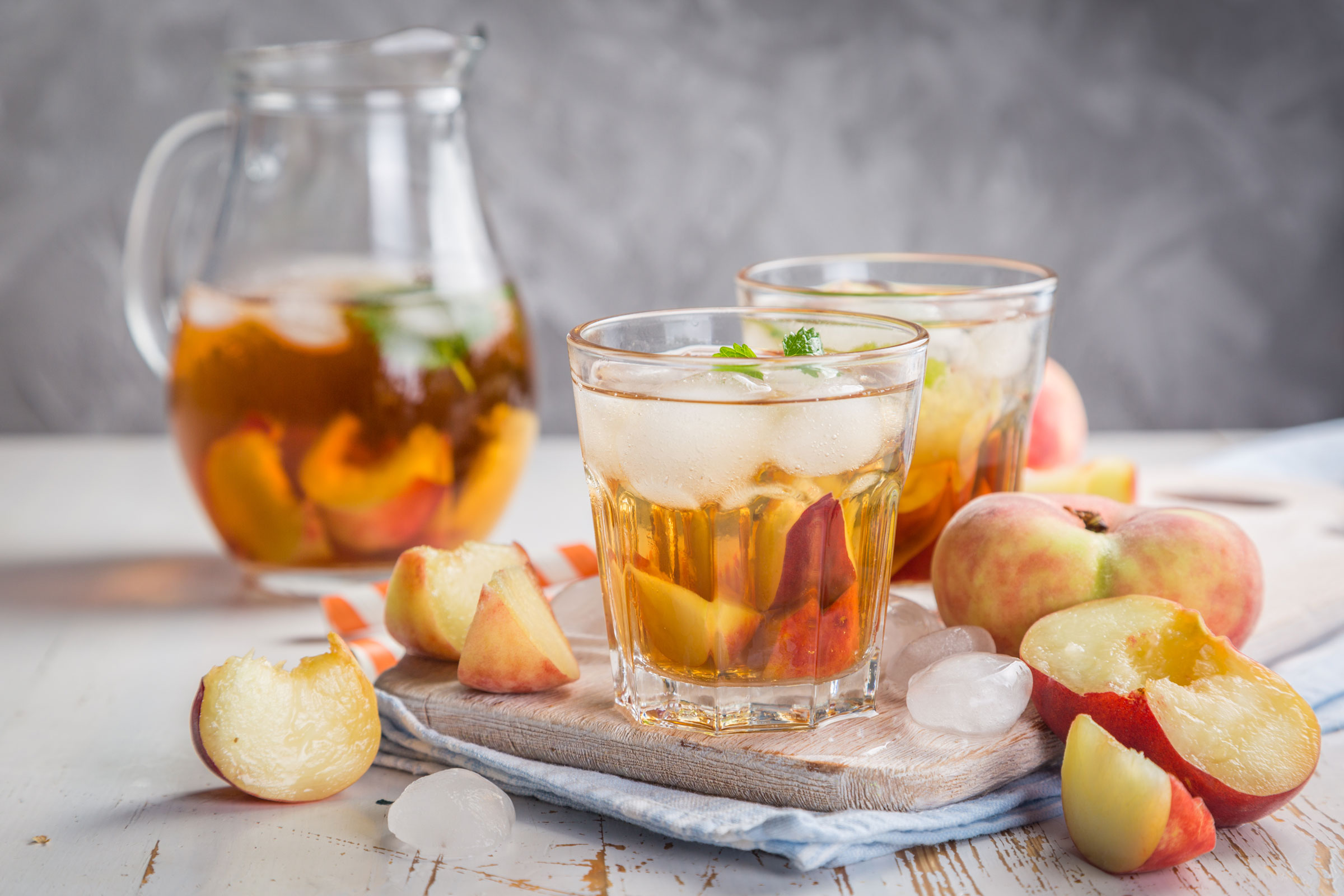 Preparation time: 10 minutes + 2 hours of cooling
Instructions:
Bring SPLENDA® Stevia, water, and peaches to a boil in a small saucepan. Then lower the heat and use a spoon to stir and crush the peaches.
Once the SPLENDA® Stevia is dissolved, remove from heat and let cool for 25-30 minutes outside the refrigerator.
In the meantime, brew your tea based on your preference (make it weaker or stronger accordingly). Remove the tea bags and put the tea in the refrigerator to cool down.
Once your simple syrup is lukewarm or at room temperature, put it through a strainer and pour it into a bottle or container.
To serve, combine the simple syrup and tea per serving, or all at once (adjust to your preference in sweetness). Serve tea over ice and fresh sliced peaches.
Ingredients
For the simple syrup:
200 g SPLENDA® Stevia Crystal
240 ml Water
2 ripe Peaches (sliced, plus more for serving)
------------------------------------
For the tea:
3-4 tea bags, depending on your preference
1900 ml Water