Pickled Red Onion
4 servings, ready in 5 minutes
Upgrade your lunch or dinner with this Pickled Red Onion, made with Splenda® Stevia Crystal.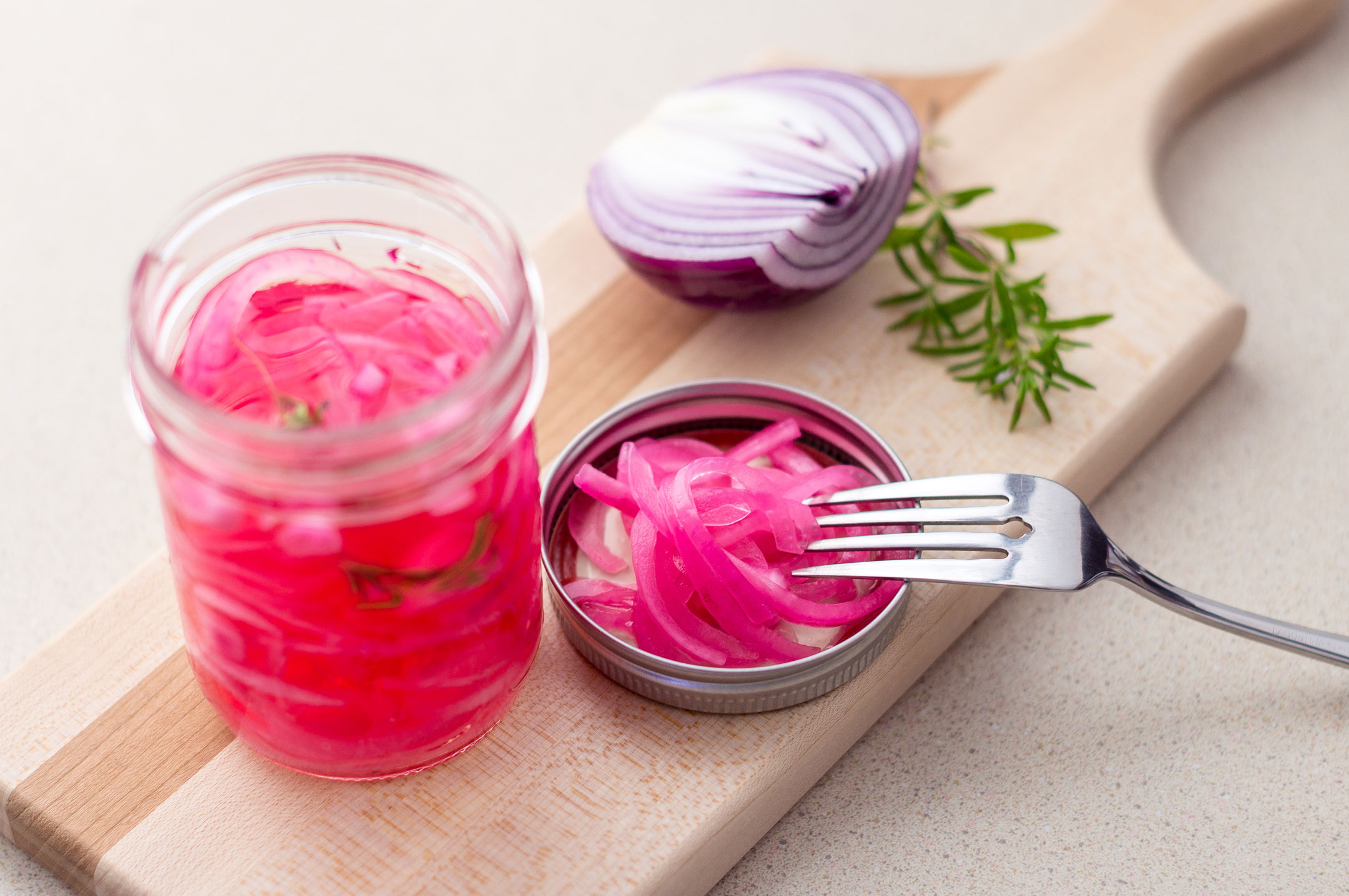 Instructions
Mix the vinegar, water, stevia, and salt (the herbs can also be added at this stage) until the stevia and salt are fully dissolved.
Place the onion in a jar and pour the vinegar mixture over the onion (the onion should be covered in liquid completely). Seal carefully.
Store in the fridge.
Ingredients
120ml white Vinegar
240ml Water, warm
2 tablespoons Splenda® Stevia Crystal
1/2 teaspoon Salt
1 large red Onion, peeled and sliced
Optional, herbs such as: rosemary, thyme, bay leaves etc