Spiced Pear and Apple Crumble
4 servings, ready in 1 hour
Learn now how to make Spiced Pear and Apple Crumble! This delightful recipe is surprisingly easy to make with our step-by-step instructions. Try it now with SPLENDA® Stevia Crystal!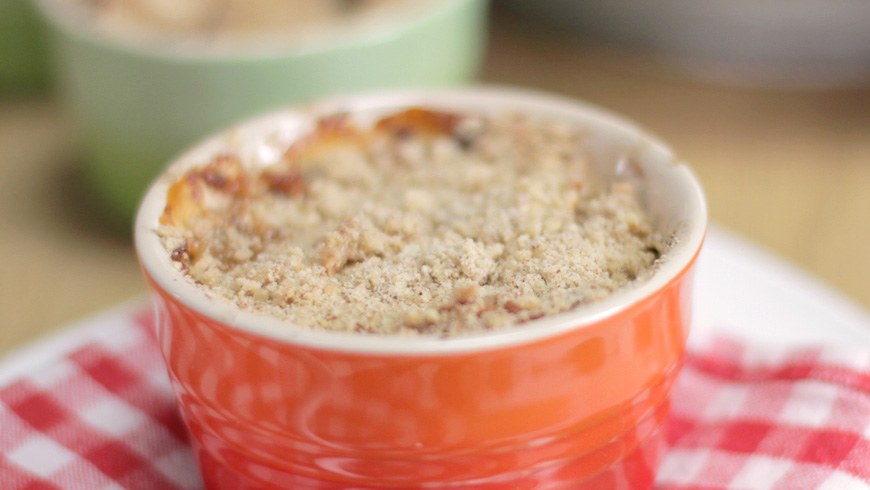 Preparation time: 15 minutes
Cooking time: 35-45 minutes
Method
Preheat the oven to 200°C. Place the fruit in a 1 litre oven-proof dish and sprinkle over the SPLENDA® Stevia Crystal. Drizzle over the honey and 2 tablespoons of water.
Sift the flour and spice into a large mixing bowl, add the margarine and rub in using your finger tips until it resembles bread crumbs. Stir in the SPLENDA® Stevia Crystal and the nuts. Spoon the crumble mix over the fruit and bake for 35-45 minutes until golden and the fruit is cooked.
*Diabetes Friendly Recipes contain < 10% of total calories from saturated fat, and no more than 40 grams of carbohydrate per serving.
Ingredients
300g eating apples, peeled, cored & sliced
300g pears, peeled, cored & sliced
2 tbsp SPLENDA® Stevia Crystal
1 tbsp clear honey
2 tbsp water
- - - - - - - - - - - - - -
For the topping
- - - - - - - - - - - - - -
100g plain flour
1 tsp mixed spice
50g reduced-fat margarine
2 tbsp SPLENDA® Stevia Crystal
15g chopped mixed nuts